Our basic needs include food and medicines. As a non-governmental organization, we get no official support. Hence, we entirely depend on donors to help our kids survive and have their next meal and medicines.
Currently, we have our medical and other bills pending for the shelter. Also, food and medicines are never enough. Please come forward to donate any amount. Even an extremely small amount for you can sponsor a meal for one of our kids.
We say becoming a mother is purely magical. But can we really say that about dogs who give birth to their young ones on the streets? The mom watches her puppies die, due to hunger, due to road accidents or sometimes just because humans do not like them. Where's the magic in this?
Hence, we organize sterilization camps on a regular basis, to make as many dogs as possible free from this painful process of birthing!
We strive to save as many non-human lives as possible. We stay awake so our four-legged and winged friends can sleep in peace. These souls need our help. We know rescuing a dying soul takes a lot of efforts and time, but it's all worth when you see them breathe again!
We live for that magical moment every day, every second.
Saving a soul is one part. Giving them a home is another. You, more than us, can help here. Every animal deserves a shade over their head. No one wants to be sitting out in chilled winters or in scorching summers!
Come and visit us, meet all the babies. Open your heart for a life who will be much happier in a home. For sure we do our best for them, but nothing is better than a real family. Ours is a temporary place for them, permanent home is yours!
There are many kids residing with us who were either abandoned or found wandering on the streets. Some of them were admitted with us for medical treatment and some rescued. But the bottom line is that they are super healthy now and ready to move to a permanent home that they can call "family".

Do you want to take any of these to home with you?
Age: 5 years
Gender: Male
Breed: Labrador
Sterilized: Yes
Age: 1.5 years
Gender: Male
Breed: Labrador
Sterilized: Yes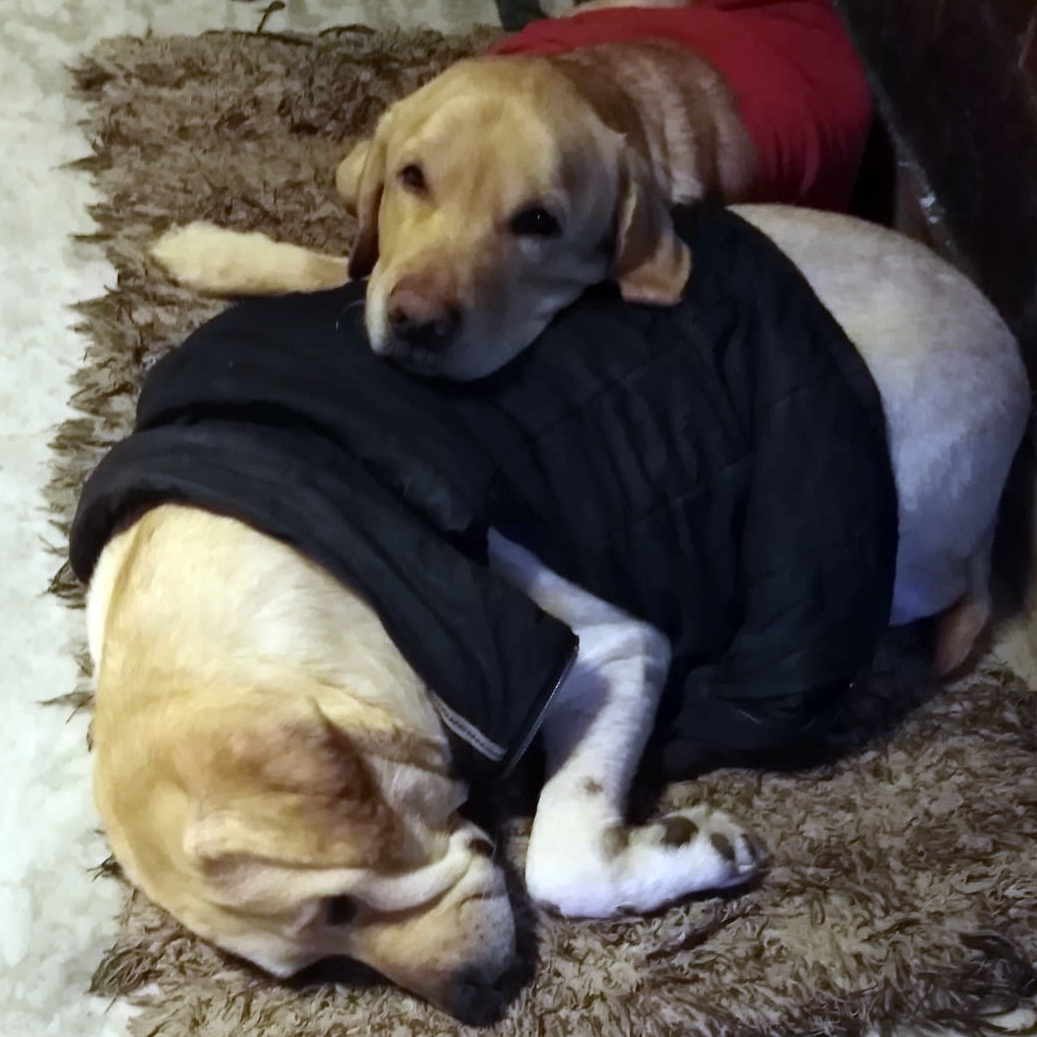 Age: 3 and 5 years
Simba- Male, Bella- Female
Breed: Labrador
Sterilized: No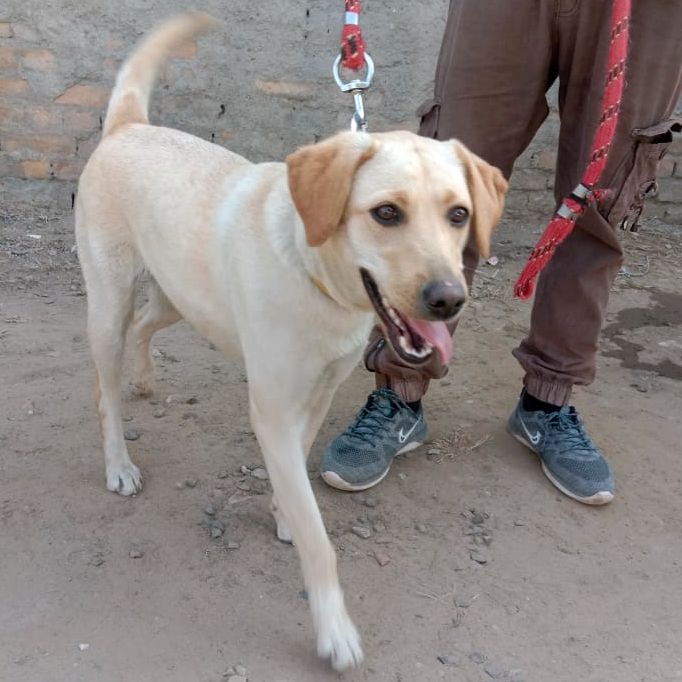 Age: 15 months
Gender: Female
Breed: Labrador
Sterilized: No
THANKS TO THE RESULTS ACHIEVED WITH YOU!
Changing a life is not something a single person can do. It needs a team. Rescuing the animal, getting them treated and then finally finding a home for them; it takes efforts. We could not have done whatever we have so far if it was not for you! So, thanking you all who have helped us, physically and financially as well as even those who have prayed for our babies.
We are blessed to have generous and kind support of our volunteers, rescuers, donors and veterinary doctors. Fortunately we have been able to save many lives and help others live a loving one, even if we couldn't save them.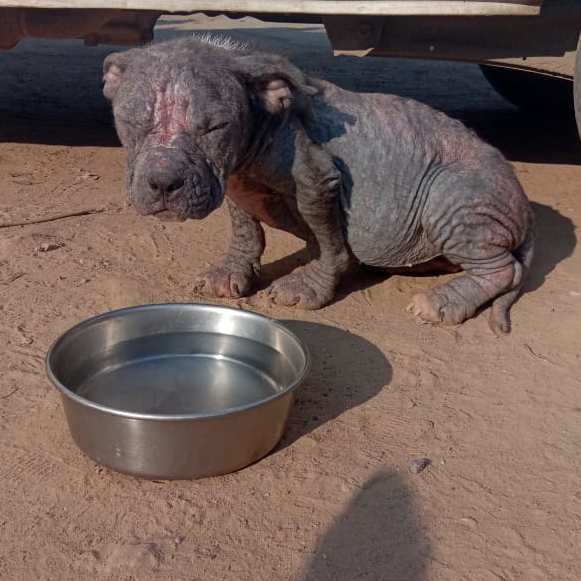 Stella seems like a middle-aged Miniature pit bull with severe skin infection. She was dropped at our shelter by two young boys who claimed to have found her roaming on the streets. God knows what the fact is, but she surely is a result of mushrooming backyard breeders with the crazy demand of Pitbulls.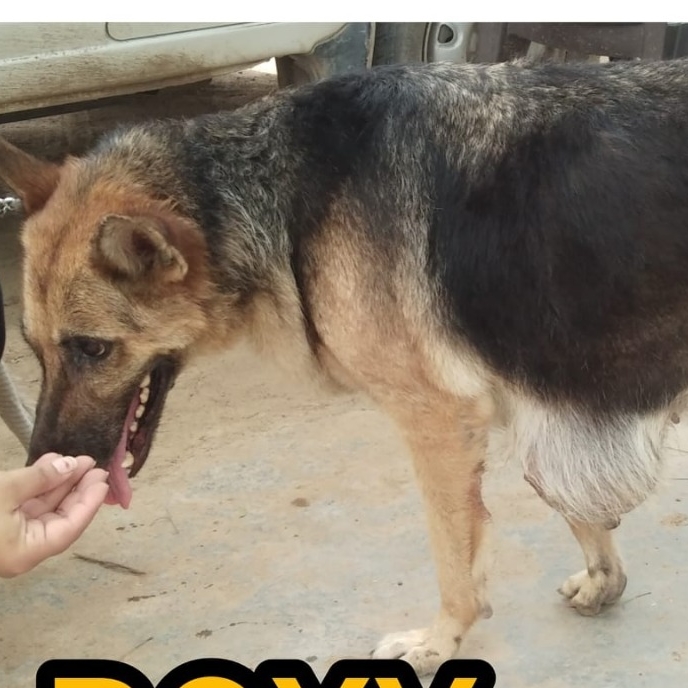 Roxy is a middle-aged German Shepherd girl found roaming in Sector 35, Faridabad. She had a mammary gland tumor which needed to be operated urgently. She was operated successfully and is happily adopted now!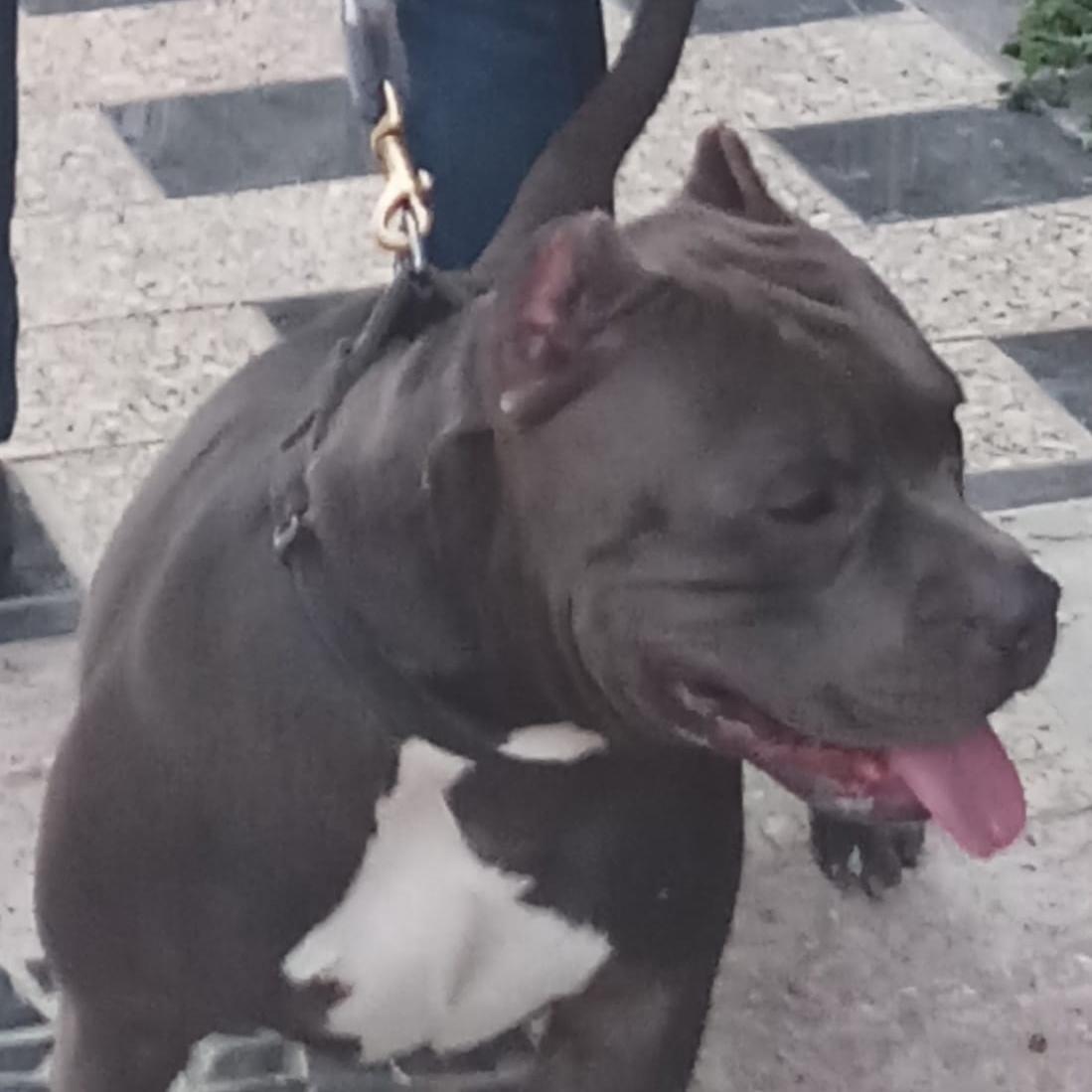 Nawab was rescued from breeder in a bad condition. He had a tick fever and was extremely weak, nervous and scared. With medications and lots of love and care, he transformed completely and is happily adopted now!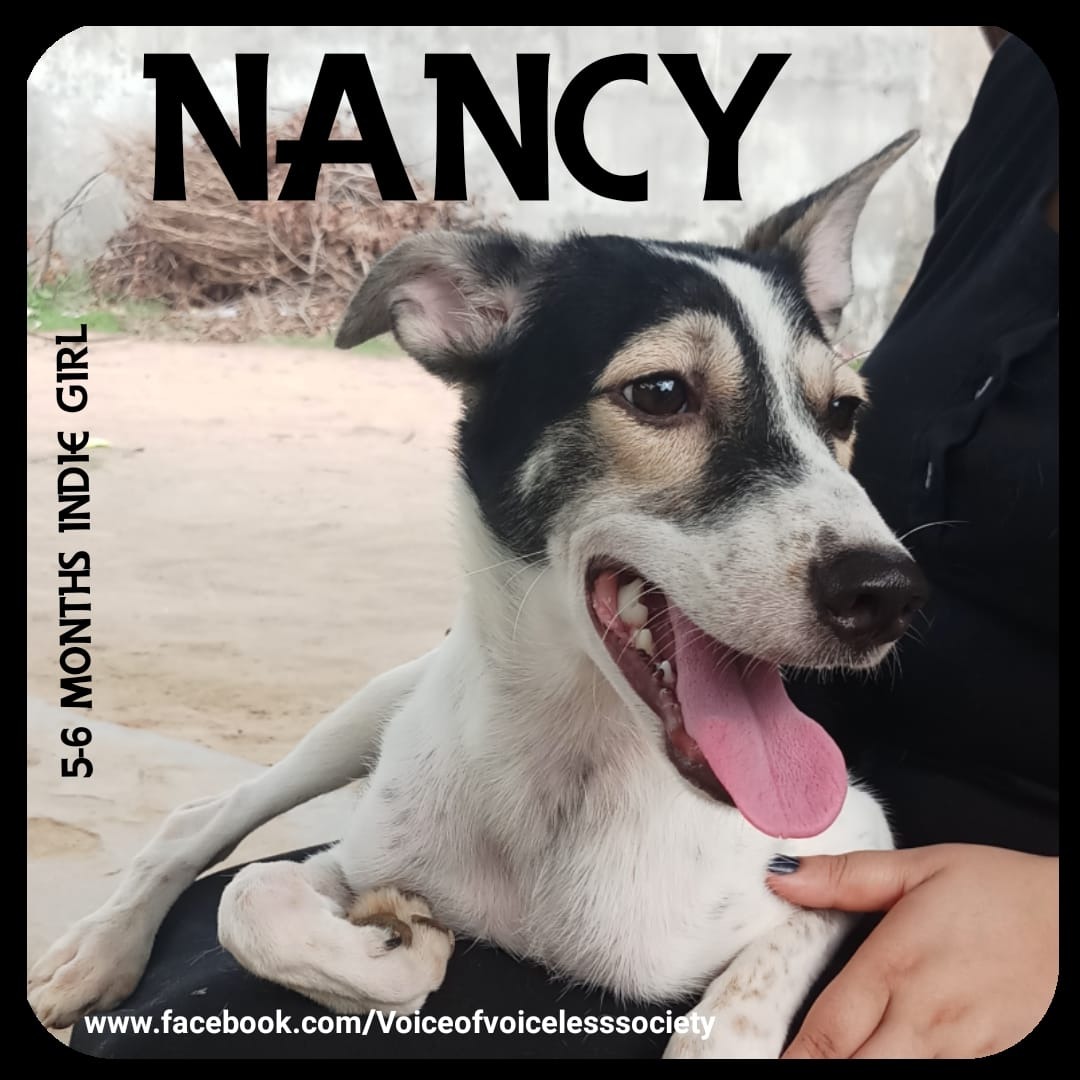 Nancy came to us with a broken leg due to careless driving by a human. The pinning surgery was performed by Dr. Bhupinder and she was under our special medical foster care in Faridabad. Our hard work paid and with everyone's prayers she healed completely. Successfully released to her original location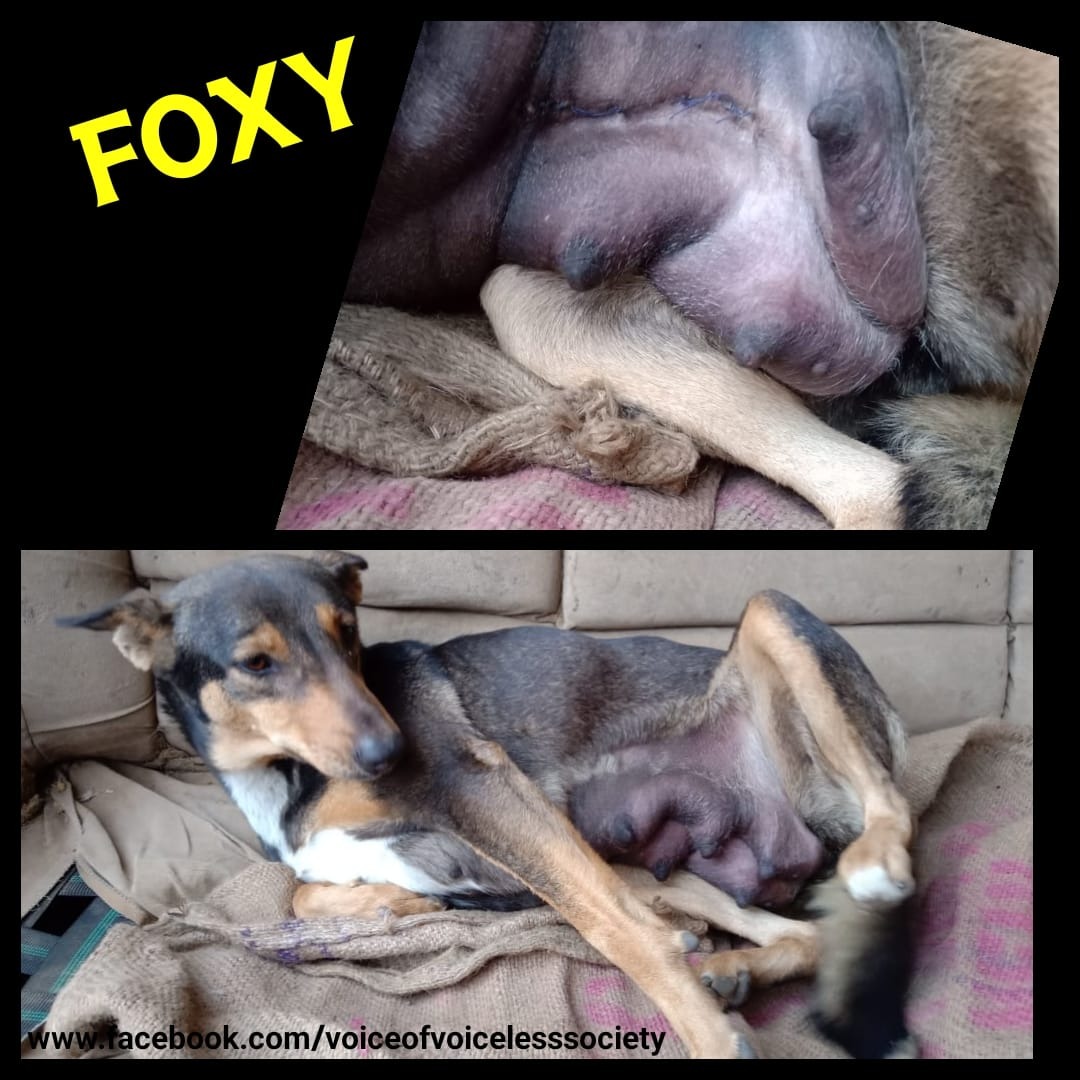 Foxy was found having trouble in delivering her babies and one of her babies were stuck halfway. Urgent caesarean surgery was done to take out her babies. Unfortunately, none of her babies survived. Foxy was sterilized & released back to her original location.
Boxy was treated for mammary gland and head tumors. The surgeries were successful and she's living a healthy life with us at VoV
Bambi was operated for a front paw tumor. He's all healthy, sterilized and up for adoption now.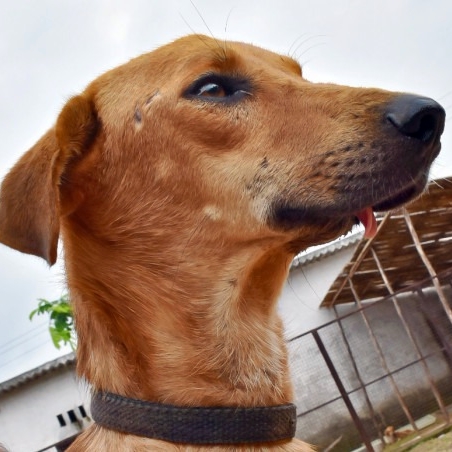 Browny was admitted to our care for a jaw surgery. He was successfully operated at CGS, Gurgaon and is all healthy now. He is still with us at our shelter
Be a part of
Our Community
Voice of Voiceless Society is a team of brave people, like you, who dare to go beyond their limits and help someone who cannot ask for help. It's a team of strong people with beautiful hearts!
NIKHAAR SEHGAL
They are doing great work in Faridabad. It's very difficult to run an organisation. So, people, please don't just criticize such souls who run an NGO and take care of soo many babies at the same time. Go and visit a shelter before assuming. Bless you VOV team.
ISHITA GANDHI
Not many people have the patience and love that Ajay bhaiya exhibit towards his rescues. Most people in animal welfare develop a certain impatient attitude that comes with the job of never having enough time, money, or both to help all the animals. This is not the case here, he responds to every case and he is extremely kind and experienced. Cares about the animal the most and will help you out even if it will land him in trouble. Please donate and help them keep up the good work! Sincerely, a true believer.
SRISHTY CHAWLA
Ajay and Samita are the most compassionate human beings I've had the honour to have known. I have never heard a no from Ajay whenever it's about rescuing an animal. One of my rescues is a resident at VoV at present, and I don't think he would be happier elsewhere. The way both of them take care of all the animals is like one would take care of their kids. Even better. I do not have enough words to describe the gentleness and warmth that they exude. I think Ajay and I think St. Bernard. Sorry, Ajay, but I think it's adorable.
Adopt (from VoV), don't shop
RASHMI ANUJ GUPTA
Saving someone's life is the biggest deed one can do, and you all are doing a great job!! Many many wishes for you, keep doing this great work!! Your staff is very courteous and helpful. Thank you for helping in time of distress
Humanity's true moral test, its fundamental test…consists of its attitude towards those who are at its mercy: animals."
― Milan Kundera